Redwood Empire Foster Parent Association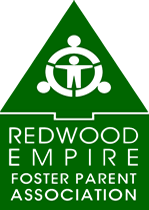 Redwood Empire Foster Parent Association
**Due to COVID-19 Bingo has been postoned as well as in-person meetings**
BINGO
Every Friday 6:30pm   (doors open at 4:30pm)
Petaluma Community Center - 320 North McDowell Blvd, Petaluma, CA
Childcare not provided.
Everyone is Welcome! Bring your friends and have some fun! Win money & prizes!
All proceeds benefit Sonoma County Foster Youth.
For more information, Including times and locations for any event, see our current, printable Monthly Calendar
"I, alone cannot change the world, but I can cast a stone across the waters to create many ripples."
~Mother Teresa
"To the world, you may be one person, but to one person you may be the world."
~Dr. Seuss