Redwood Empire Foster Parent Association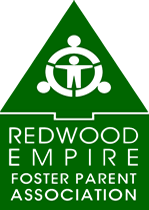 Redwood Empire Foster Parent Association
Join Us For BINGO!
EVERY FRIDAY NIGHT
Petaluma Community Center
320 North McDowell Blvd, Petaluma
Doors Open: 4:30pm / Games Start: 6:30pm
Must be over 18 years old to play.
100% of Bingo proceeds fund REFPA's
Scholarship Program for local foster youth.
"I, alone cannot change the world, but I can cast a stone across the waters to create many ripples."
~Mother Teresa
"To the world, you may be one person, but to one person you may be the world."
~Dr. Seuss