Redwood Empire Foster Parent Association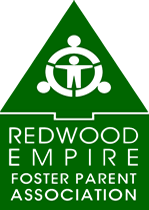 Redwood Empire Foster Parent Association
Caregivers are eligible for reimbursement towards the purchase of a new car seat for the child in their care according to the guidelines listed below. Please open the link to learn more.
Car Seat Reimbursement is available for caregivers (Resource Parents, Kinship, NERFM) who currently caring for a foster infant/youth who has an open CPS case and is living in out of home care.
Reimbursement is up to $175. If the amount of purchase is less than $175, the amount reimbursed will be in the exact amount of the seat.
Caregiver will submit a copy of the receipt of purchase (including the date) and the Care Seat Reimbursement form to President.refpa21@gmail.com or mail to REFPA. P.O. Box 1084 Santa Rosa, CA 95402
REFPA will verify the placement with the EFH Coordinator or Case Carrying social worker listed on the request form.
Reimbursement will be sent to caregiver within 30 days of verification from social worker.
Limit is one reimbursement per child.
Caregiver agrees the care seat will remain personal property of the child and will move with them through transition into a new caregiver home or they reunify with their birth parent(s).
"I, alone cannot change the world, but I can cast a stone across the waters to create many ripples."
~Mother Teresa
"To the world, you may be one person, but to one person you may be the world."
~Dr. Seuss