Redwood Empire Foster Parent Association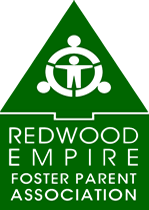 Redwood Empire Foster Parent Association
We Appreciate Your Donation!
All donations to REFPA are used to support children and the resource families caring for them!
Click PayPal button below to Donate
You can also donate through the REFPA Amazon Wish List!
We invite you to visit our Amazon Wish List for Redwood Empire Foster Parents Association.
We appreciate all you do to help our organization and the children.
"Never doubt that a small group of thoughtful committed citizens can change the world;
indeed it's the only thing that ever has."
~Margaret Mead