Redwood Empire Foster Parent Association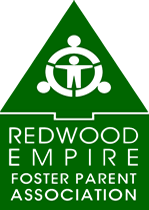 Redwood Empire Foster Parent Association
This fund provides monetary grants to foster children for extracurricular activities and one-time large expenses. Recent grants have included, karate lessons, art camp, sports fees, and school trips.
We have also helped high school seniors buy yearbooks and participate in their senior proms and Grad Nights.
REFPA has awarded

$11,000 to 44 foster youth in 2019
$6,3808to 20 foster youth in 2020
$8,207 to 26 foster youth in 2021
$7,536 to 28 foster youth in 2022
"I, alone cannot change the world, but I can cast a stone across the waters to create many ripples."
~Mother Teresa
"To the world, you may be one person, but to one person you may be the world."
~Dr. Seuss