Redwood Empire Foster Parent Association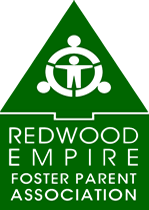 Redwood Empire Foster Parent Association
Before the Blue Bag Project began in 1999, a child who entered a new emergency foster home often came with nothing more than the clothes he or she was wearing. A child who was moved from one foster home to another would bring along a few items, often in a plastic bag.
Your donations allow REFPA to provide each child who is entering foster care with a new duffel bag.  This bag is filled with new clothes (gender specific, size and season appropriate) and a few toys and become the child's own property.
We distribute 160 bags per year.
"Never doubt that a small group of thoughtful committed citizens can change the world;
indeed it's the only thing that ever has."
~Margaret Mead