Redwood Empire Foster Parent Association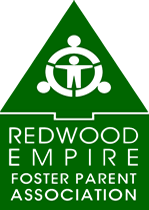 Redwood Empire Foster Parent Association
"Our mission is to support the Sonoma County foster care community and the children they serve"

"Our mission is to support the Sonoma County foster care community and the children they serve"

Your donations allow REFPA to provide each child who is entering foster care with a new duffel bag.
These bags are filled with new clothes (gender specific, size and season appropriate) and a few toys and become the child's own property.
You can donate through our Paypal Link or buy items on our
Amazon Wishlist Below.
Thank you for your continued support.
BINGO
Bingo benefits our Scholarship Program
Where: Petaluma Community Center
320 North McDowell Blvd, Petaluma
When: Friday Nights
Time: Doors Open: 4:30pm / Games Start: 6:30pm
Click here to log into Amazon…
When you log into Amazon using this link, Amazon will contribute a percentage of your purchases as a donation to REFPA at no cost to you!
We appreciate your donation!
Interested in Becoming a Recourse Family (Formally know as a Foster Family)? Contact Sonoma Foster Care  Or Call 707 565-4274
"Never doubt that a small group of thoughtful committed citizens can change the world;
indeed it's the only thing that ever has."
~Margaret Mead