Redwood Empire Foster Parent Association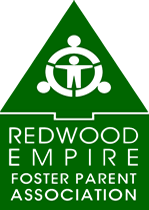 Redwood Empire Foster Parent Association
REFPA and Sonoma County's Family, Youth, and Children's Services have been partners for many years. Foster Parents are respected members of the professional team. Together we give each other the strength that is needed to make the lives of the families and children we serve better.
We have what it takes to get things done, when we work together as one.
Following forms/

links

have been compiled for your convenience.
Forms are PDF format and can be downloaded and printed.
Select the links to the organizations listed below providing support and assistance with foster care and adoptions.
"Never doubt that a small group of thoughtful committed citizens can change the world;
indeed it's the only thing that ever has."
~Margaret Mead