Redwood Empire Foster Parent Association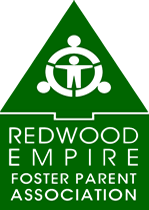 Redwood Empire Foster Parent Association
Charcuterie Boxes - $45
Benefiting Redwood Empire Foster Parents Association
Pick up date: Saturday May 8th
Pick up time and location: To be announced in an email sent after purchase
Boxes are beautifully crafted by Mazza Catering.
Each box is 8x8 including meats, cheeses, crackers, fruit, local honey, honey dipper and more!
Exact boxes are pictured above with seasonal varieties.
Please fill out form below and pay through the link below now.
Fill out a new form and complete a separate payment for each box, please.
Are you out of town and want to order for a Sonoma County Mom? Just list someone local as an authorized pick up person and send them to pick up!
Want to show a Sonoma County Foster Mom some love this Mother's Day? Donate a Charcuterie Box to a local Foster Mom by entering "Foster Mom" in the authorized pick up person section of the form below and we will make sure a beautiful charcuterie box is gifted to a Foster Mom in your honor!
"I, alone cannot change the world, but I can cast a stone across the waters to create many ripples."
~Mother Teresa
"To the world, you may be one person, but to one person you may be the world."
~Dr. Seuss