Redwood Empire Foster Parent Association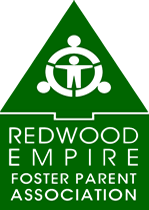 Redwood Empire Foster Parent Association
You're Invited To REFPA's Annual Meeting
When:

November 17th, 2021

Where: 

Spring Hills Church
3700 Fulton Road, Santa Rosa, CA
We wanted to Thank everyone who bought a charcuterie box to help benefit Foster Youth in Sonoma County.
With your help, REFPA raised over $750. We also wanted to Thank our partner, Mazza Catering.
We hope you had a wonderful Mother's Day and look forward to seeing you soon.
We invite you to visit our Amazon Wish List for Redwood Empire Foster Parents Association.
We appreciate all you do to help our organization and the children.
Interested in Becoming a Recourse Family (Formally know as a Foster Family)? Contact Sonoma Foster Care  Or Call 707 565-4274
"Never doubt that a small group of thoughtful committed citizens can change the world;
indeed it's the only thing that ever has."
~Margaret Mead